Image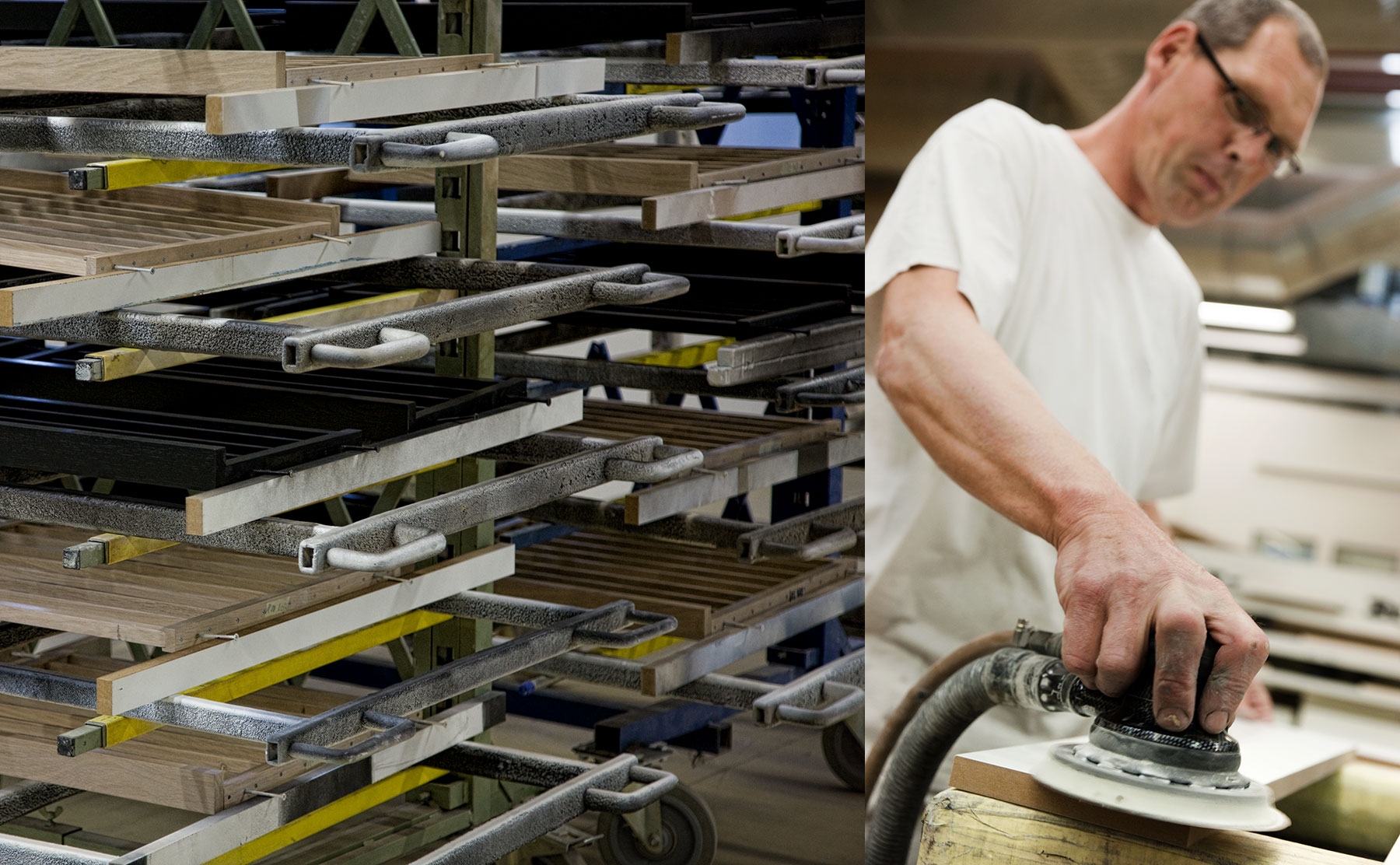 Image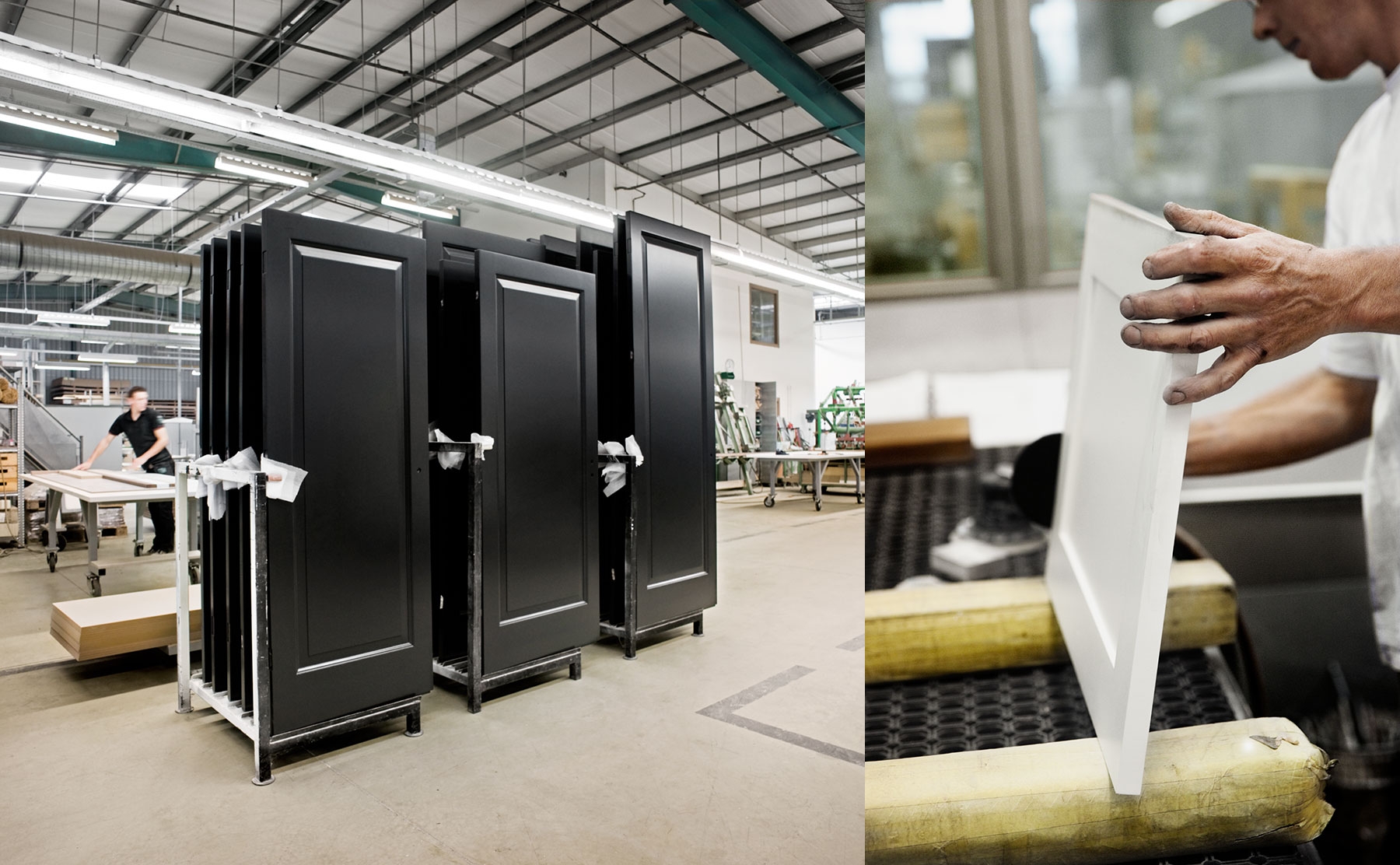 FINE WOODEN FURNITURE
First and foremost, Vonder is about making the finest wooden furniture. In our modern, professionally equipped workshop, traditional craftsmanship and technical innovation go hand in hand. This enables us to work quickly to support large-scale architectural projects, even though the wood joints and wood finishing are skilfully done by hand. Kitchens, cabinets, shelving, doors, panelling and complete interiors are all custom-made, finished in our own spraying department in Enter and then assembled and installed on location by the skilled Vonder fitters. Vonder shows craftmanship in film. 
VISIT THE FURNITURE WORKSHOP TO SEE VONDER'S SPECIALITIES
Image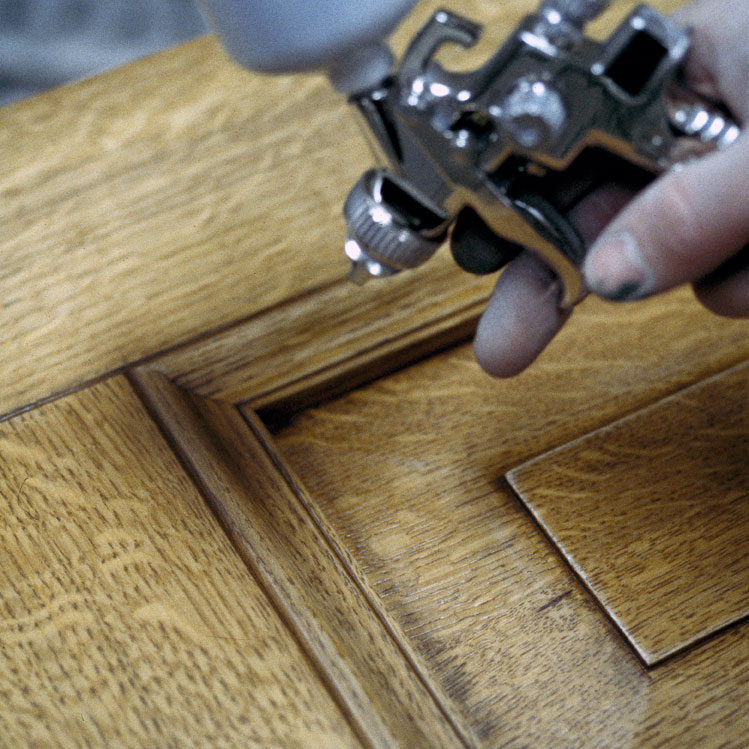 TYPES OF WOOD & FINISHES
At Vonder, we pay a lot of attention to the quality and sustainability of our basic materials. Having traditionally used northern European oak, we later added various other woods which came into fashion, such as cherry and American walnut, and exotic types of wood such as zebrano, wenge, sucupira, anigre and ebony. We select our solid wood and veneers on the basis of colour and structure. When jointing veneers, a random assortment is used, just as when solid planks are assembled, whereas 'plain' and 'quarter'-sawn wood is jointed to give a balanced look.
Image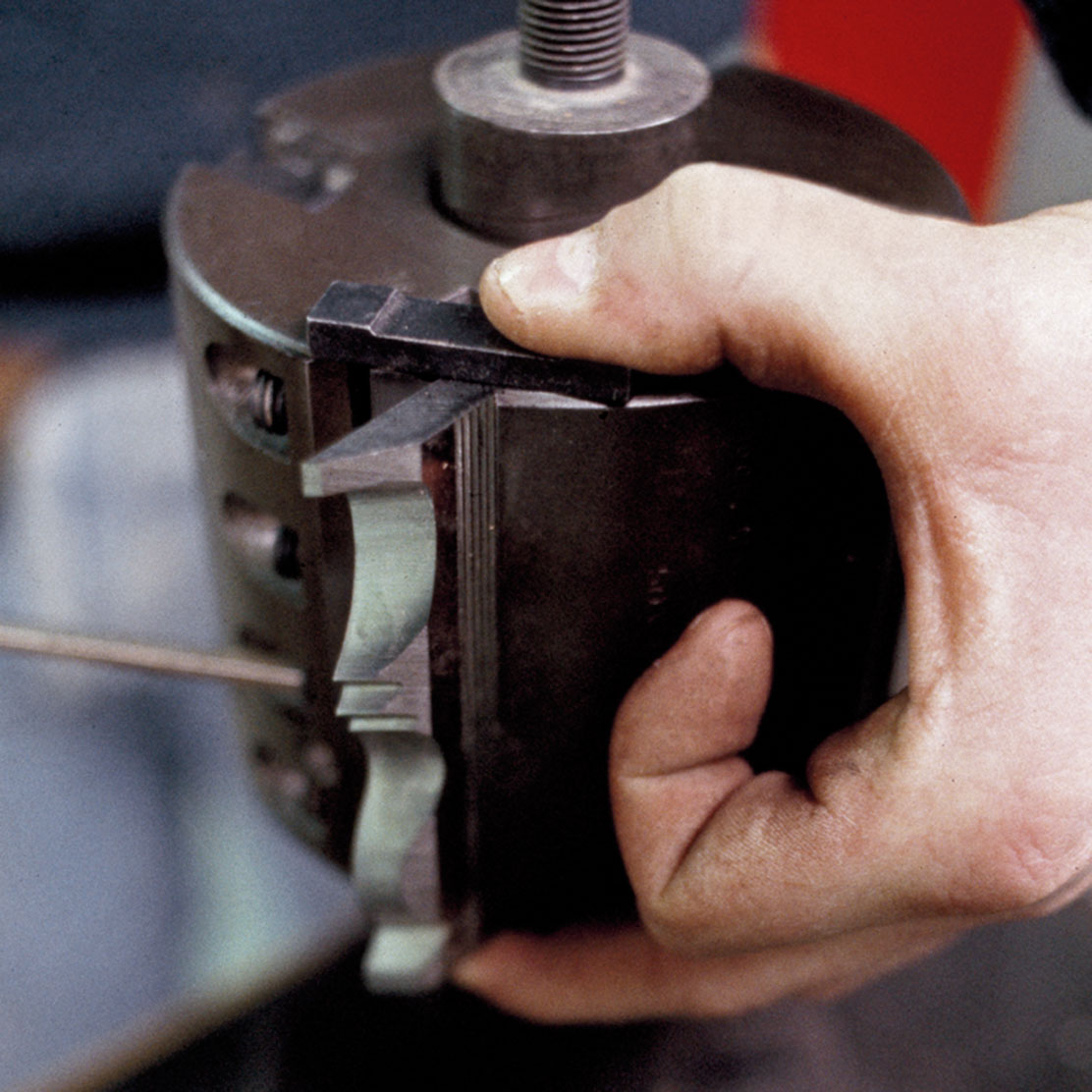 CRAFTSMANSHIP AND TECHNIQUES
A tree trunk can be sawn in various ways. The quality of the planks depends on the way they are sawn, as does their appearance. Two wooden planks are joined together with a mortise and tenon joint so that they fit exactly. Mortise and tenon joints are traditionally made using special chisels, with each joint requiring its own chisel. Vonder has a new generation of computer-controlled CNC machines for processing the wood.
Our furniture makers enjoy the challenge of the trade: looking for the best solutions for each project in terms of quality and beauty. For example, we develop our own special wood joints and adhesive techniques. Innovations such as slender wooden door frames give the architect more design freedom.
Image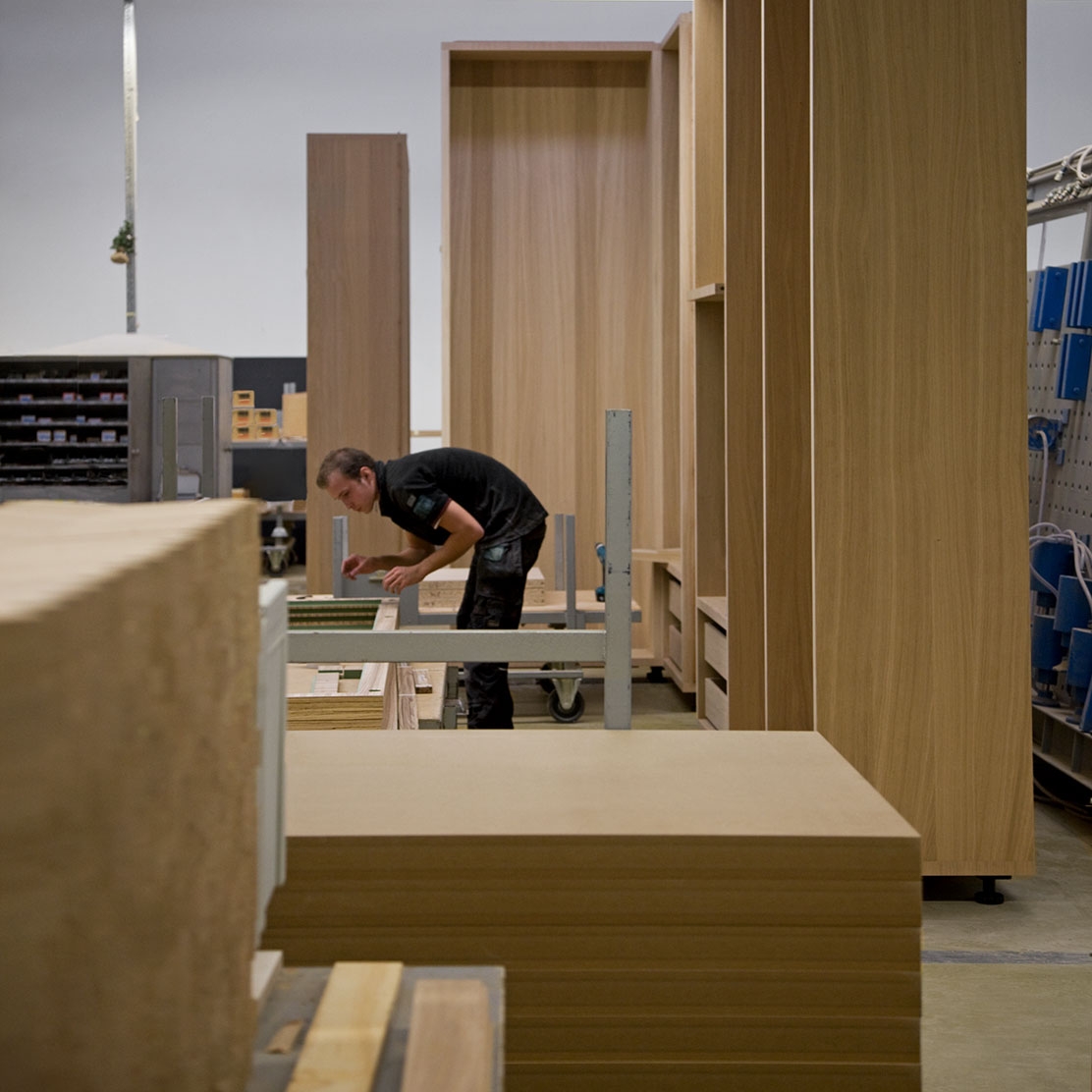 QUALITY AND SUSTAINABILITY
The sustainability of a piece of furniture is partly determined by its quality. This includes the lifespan of the materials and the construction, but also a timeless design which endures despite changes in the user's lifestyle. Our furniture lasts a lifetime. Sometimes we even alter a piece of furniture when people move house to give it a second life.
At Vonder, we endeavour to produce our high-quality products based on the best possible, ecologically responsible working methods. This not only applies to the woodworking and the finish, but to everything connected with it, such as packaging and waste. We burn waste wood to heat the workshop and we pack the furniture by wrapping it in woollen blankets.